Dr Crispin Fletcher-Louis

Crispin was educated at Oxford University, taught in three UK Universities and then worked at a large charismatic church in central London, training emerging leaders and church planters. He is the founder of Westminster Theological Centre where he served as the Principal until July 2012.
He is an international authority on Luke's gospel, the Jerusalem Temple, apocalyptic literature, and Jewish mysticism. He has lectured in the US, Canada, Germany, Italy, the Netherlands and Israel and is currently writing a 4-volume book on the origins and shape of the earliest Christian beliefs about Jesus.
Crispin has worked with business leaders since 2006 to explore and test the ways an explosively true, scripture-driven understanding of human identity can support business growth.
He is married to Mary and has two adorable children: Emily (17) and Reuben (15).
Details of Crispin's most recent book are here: www.JesusMonotheism.com
Neil Bennetts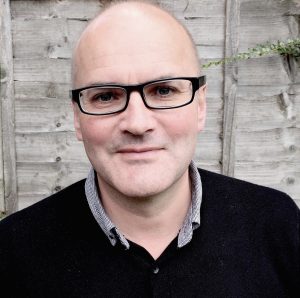 As a Worship Leader, Songwriter, Theologian and Author, Neil has over 30 year experience both in the local church as well nationally and internationally through worship leading, speaking, teaching and training, and has 20 years experience as a worship pastor.
A theology masters graduate through WTC, Neil has also co-authored a book on worship, Now to Him with Simon Ponsonby, and written many songs for the local church, including O Perfect Love, Name Above All Names, The King Has Come, Great Redeemer and Speak To This Heart.  Part of the New Wine family, Neil also has worked on over 20 worship releases as an artist, writer, and producer.
As a teacher and coach, Neil has a huge passion to see worship leaders and worship pastors reach their full potential, growing theologically, pastorally and spiritually in their gifting and leadership in the local church.
He is married to Susie, and they have two daughters.